Hand crafted beach glass items for sale.
Each piece is made from authentic Great Lakes beach glass. Every item is a one of a kind, hand-crafted creation.

Beach glass, also known as sea glass, ocean glass, or mermaid tears, is created from glass that is deposited into the oceans and lakes.

After many years of tumbling they find their way ashore. Every piece is unique and intriguing, many pieces can be dated back over 100 years.
Hand crafted beach glass Christmas trees made from 100% authentic Great Lakes beach glass.

FairFrog Creations uses only genuine Great Lakes beach glass, all glass(shards) have been individually collected from many of the beaches and shores surrounding Ontario's Great Lakes. Beach glass is created from discarded bottles, ship wrecks and table ware.
The shards are usually frosted in appearance and come in a wide range of colors. The rarest colors being orange, red, purple, turquoise, yellow, cobalt blue and black. The years of natural tumbling around the lake has created many unique gems
.
Thank you for visiting our site.....don't forget to sign the guest book!!!

Frogmore picture of the week ...

Some of my favorites,

Frozen beach......brrrrrrr........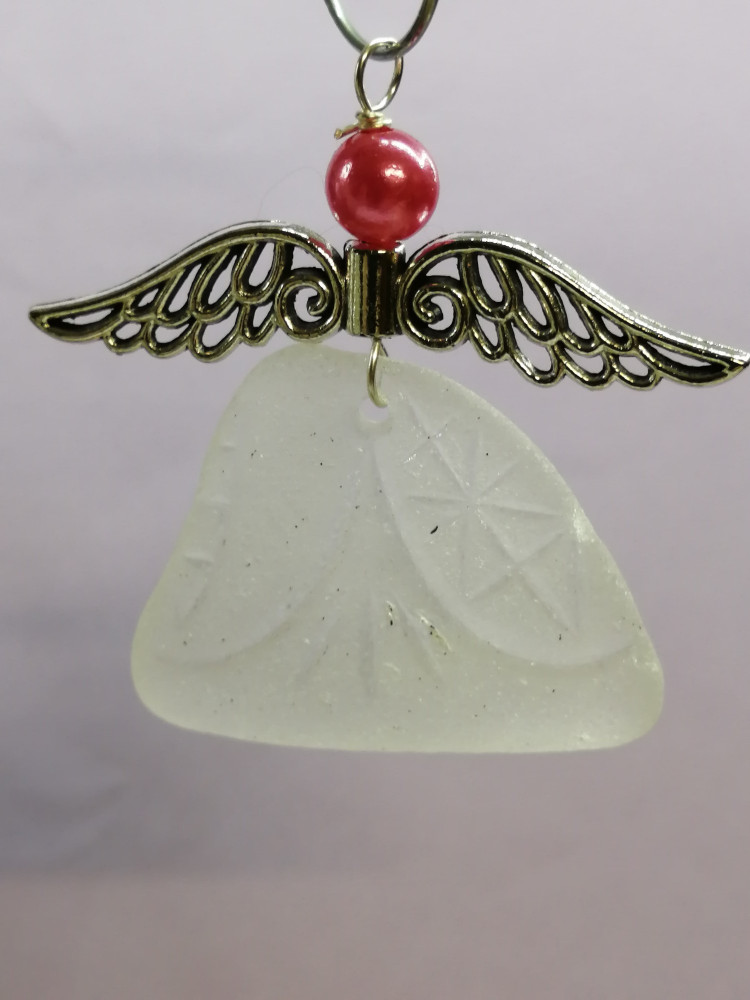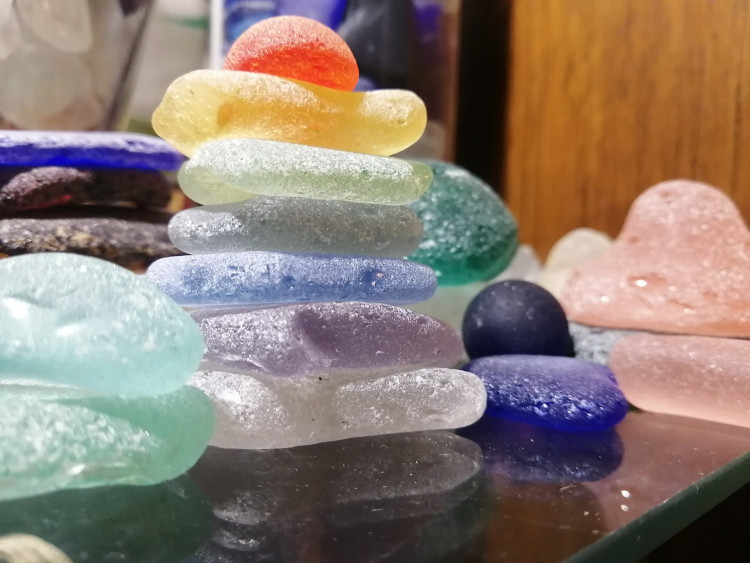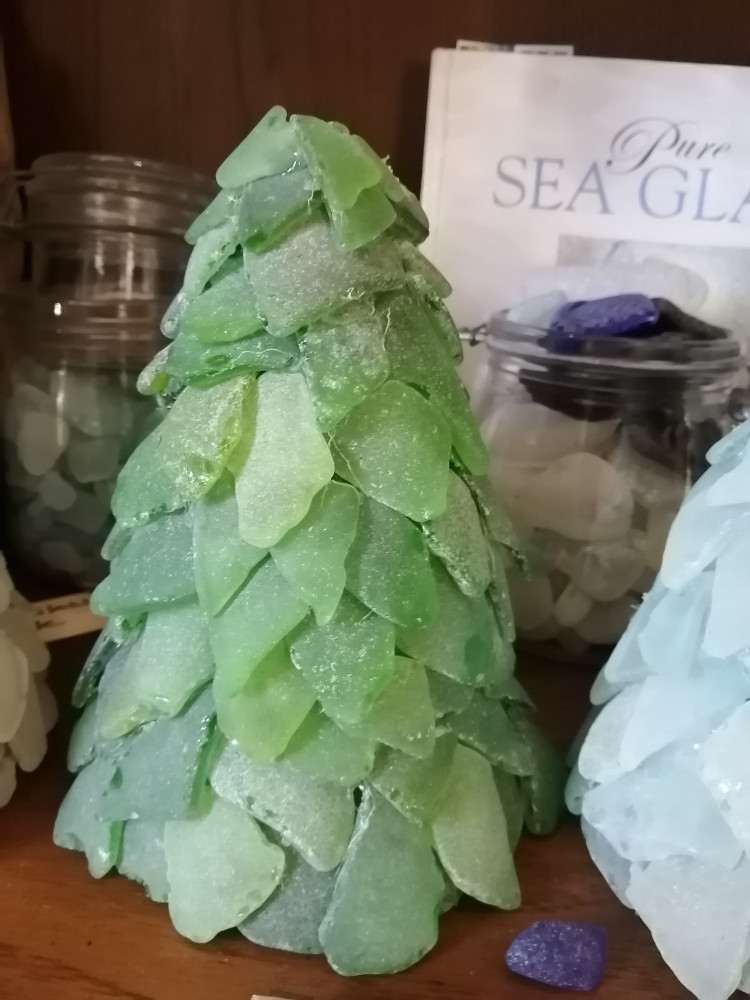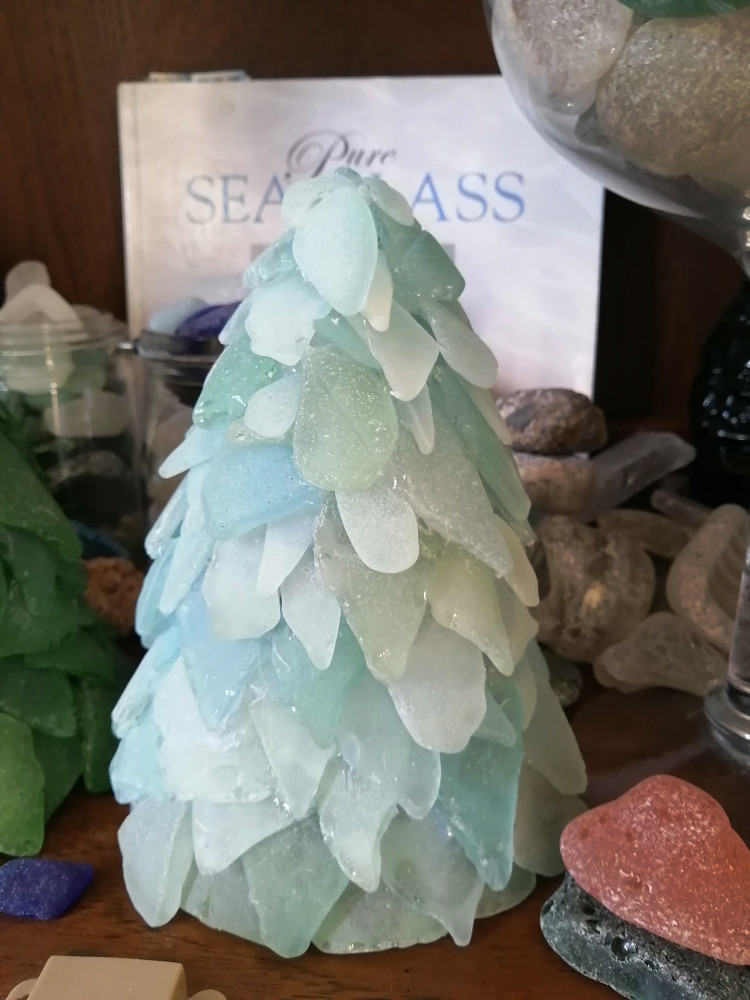 Beach Glass Angels are our main product.